Expanding Day Care Services
Evangel Children's Home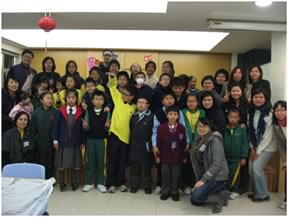 The Evangel Childrens Home in Wong Tai Sin provides a Residential Home Care Service to 70 children and youth from broken and troubled families. They also offer Day Care Service to 32 primary school students from low income families, providing them with a place to study and eat after school.
To better accommodate these children, the Evangel Childrens Home proposed building an extra wing to accommodate 24 deprived youth and expand the Day Care Service to 48 children. ORFL was the first to make a donation to the project and acted as a catalyst for other donors to do the same. The Hong Kong government matched each contribution dollar for dollar a great way of multiplying ORFLs contribution.
School Bags and Stationary Kits for Poor Students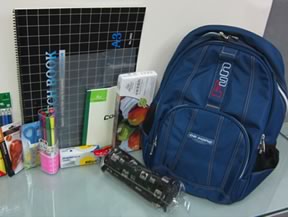 The St James Settlement of Hong Kong
The St James Settlement association is involved in supporting disadvantaged children throughout Hong Kong. To help shoulder the ancillary costs of their education, ORFL sponsored the Settlement's program of donating quality school bags and stationary sets to children of low income families at the beginning of the school year in 2010 and 2011. In total, these bags and kits were distributed to 170 students attending 45 schools throughout Hong Kong.
Milk Powder Sponsorship Scheme for Babies (2011)
The St James Settlement of Hong Kong
This is a program run by the St. James Settlement in its ongoing efforts to support disadvantaged children in Hong Kong. With rapid inflation in the price of food, families are increasingly having difficulty covering their daily expenses. So that the health of infants is not compromised, the People's Food Bank launched the following nutritional program: 900 grams of milk powder is donated monthly for a 6 month period to children under one year of age whose families have been identified.
The program was funded by ORFL in 2011.