Youth Re-Entry Centre, Homeboy Industries
Learning Works and Youth Re-Entry Program
15 years ago, Father Greg (founder of Homeboy Industries) needed a school that did not let kids drop out so he found Mikala Rahn. In 2008 Mikala started a charter school, Learning works. For one year the school program was hosted at Homeboy industries headquarters but it felt juvenile so after 1 year they moved it to Boyle Heights close to Greg Boyles home. Mikala was able to win 1 million dollars from the charity Every Child to support Learning Works. In the same week she also won 1 million dollars from the Board of Corrections for the Youth Re-Entry Centre. Maria Flores has been working with the Youth Centre for 3 years, in total she has worked at Homeboy Industries for 15 years. The Youth Centre was shut for a week during the pandemic but in that week, they realised it had to be re-opened. They were able to get it labelled as an essential space for the youth. The youth at learning works can do internships at the different homeboy industry enterprises. The youth re-entry centre has 3 case managers that take care of community clients and Inhouse trainees. These inhouse trainees can receive kinship grants for achieving different goals such as housing goals, kinship goals (completing school), mental health goals and substance abuse goals. They also have Community Clients which are people impacted by the system.
Diversion work
Learning Works
Youth Re-Entry
Art Academy
These three entities all help with their diversion work. They asked the state if youth can do their program (diversion activities) instead of going to jail.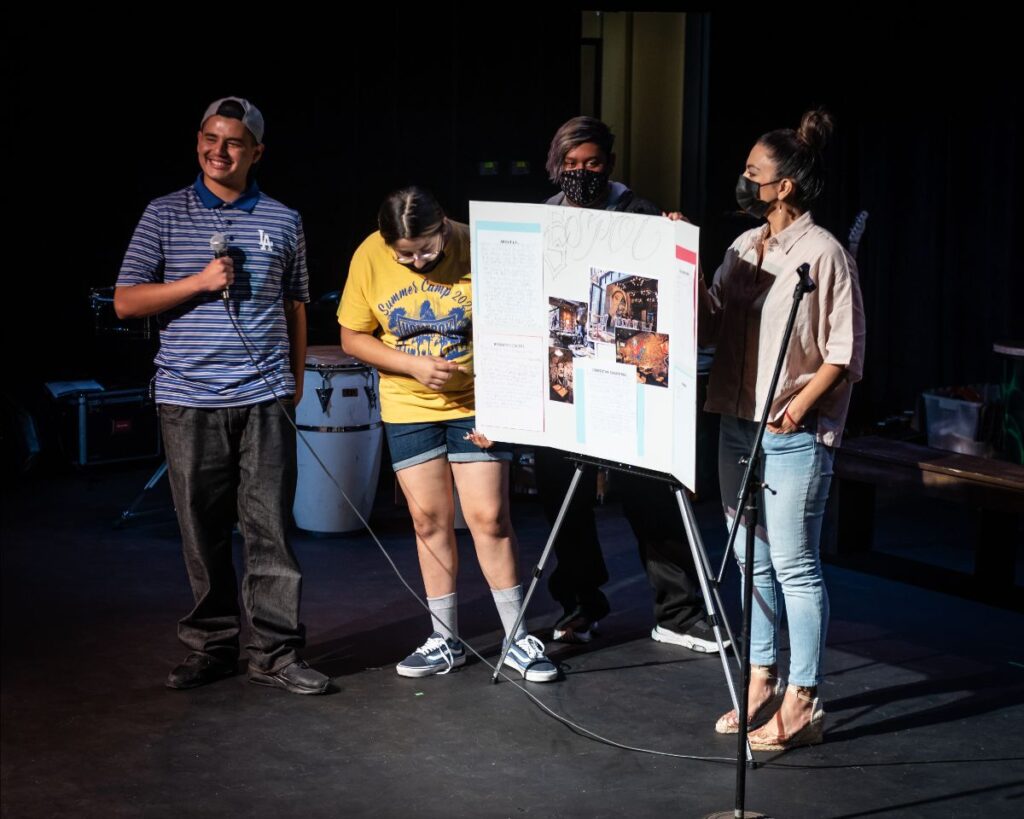 With their diversion work they also have a summer program where youth can attend summer camp. They have 135 students and each class has a teacher and a chaser. The student schedule is more like college with two different sessions.
They have a full-time therapist and wellness councillor who deals with substance abuse. They also have navigators who are homeboys who have graduated from the 18th month program and opt to be mentors. During the pandemic there was a lot of disengagement so they every fortnight they hold outdoor activities.
They also have an adult program where students can work on substance abuse, work force development and there is also a training program.
Their Pasadena school helps bring down the drop-out rate. Their graduation rate is 82%.
Support
ORFL supported Homeboy Industries youth re-entry centre with a youth career counsellor as well as additional programmatic needs such a budget for field trips.
To find out more information check out the link below