This year our china crew served many families around our local area. They worked with the government to find the people in most need of assistance. We gave them rice, oil and financial assistance. We served 80 families in Si Qian, 80 families in Li Le, 80 families in Shuang Long, 100 families in En Ping, 100 families in Shuang Shui Town, 100 families in Baisha, 60 families in Muzhou Town and finally 100 families in Li Le town. 
Here are some photos from Li Le village where we gave support.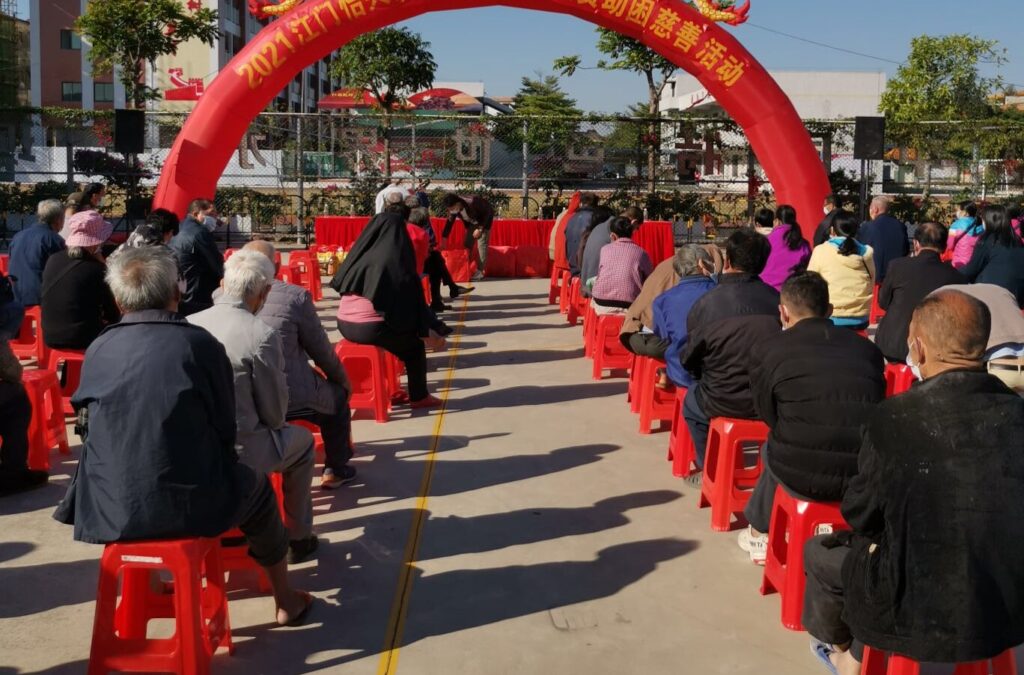 Below is a photo of our crew giving out support in Shi Ban Sha Village.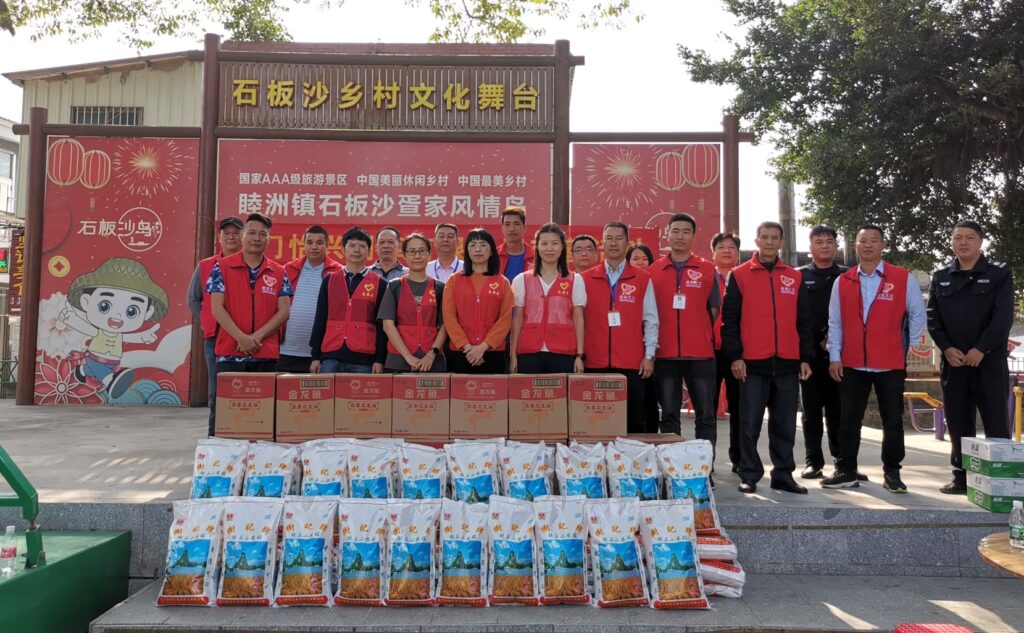 The photo below shows the bags with the supplies of rice and oil that we donated.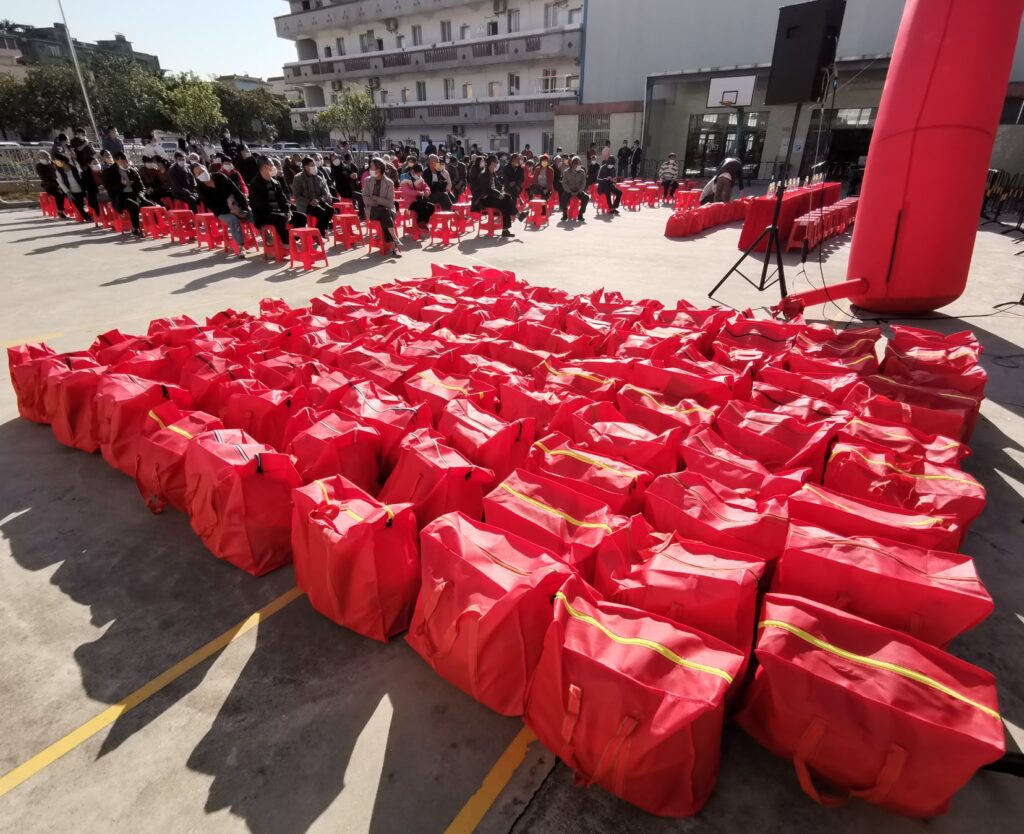 Thank you to our Jiangmen crew for supporting the surrounding areas.