Giving back to Jiangmen 2016
In 2016 our Manage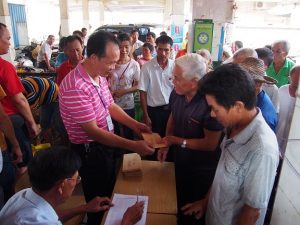 rs and supervisors in Jiangmen (Jiangmen team) worked on making an impact on their local community in China. They identified who needed help and how they could help them. In the past our Jiangmen team has helped the local community by providing food and financial support to families, financial aid to students, social events for the elderly and disabled and an individual crisis fund.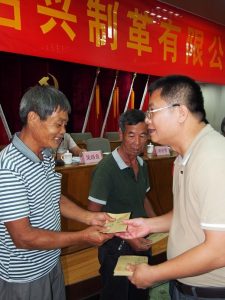 This year the Jiangmen team identified the poorest in the community and decided to provide 350 families across Jiangmen with food and financial support. They also supported other groups of people in need.
The families they identify from this year were in Liyue Dongren Village, Muzhou town, Enping, Baisha and Canghou, and Siqian.
Our Jiangmen team also decided to provide support to a child suffering from cerebral palsy.
Our Jiangmen team will continue its good work in helping the local community.