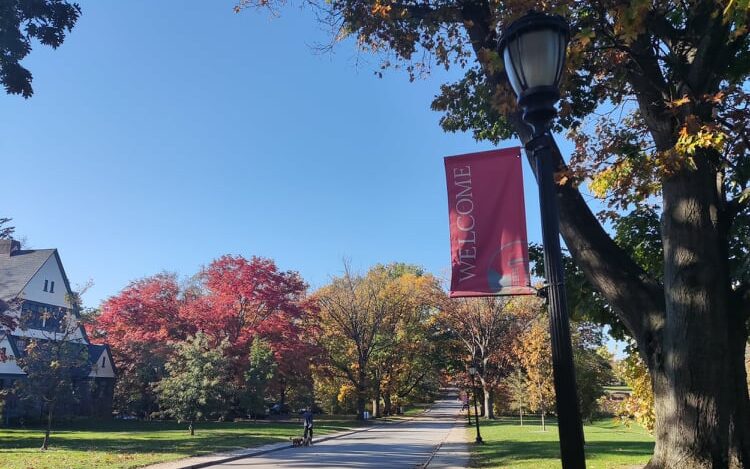 ORFL supports Haverford with in 5 key areas.
Professorship in Peace Justice and Human Rights
Fund for Peace and Conflict Studies
Professorship in Microfinance and Impact Investment
CPGC International Program Coordinator Fund
ORFL CPGC Fund
To find out more about Haverford I went to visit as a representative of ORFL. I was able to meet new staff at Haverford. I met with the Vice President of Institutional Advancement. I also met with the President of Haverford. We all talked more about Haverford's future and the new strategic plan. 
There was also a student strike in 2020.They launched a THRIVE initiative as a result of the protest and became a Kellogg Centre for Truth, Racial Healing and transformation. Other things that came out of the student strike were to make sure to integrate diversity, equity and inclusion into all parts of Haverford from every class to the extra-curricular sports teams.
I met the new Dean of the College. He came from a college that had already had a similar strike earlier where he served as the dean of institutional equity and inclusion. At Haverford his role is to oversee all aspects of student life from academic advising to managing the athletics student culture and finally more importantly creating diversity, equity and inclusion in student programs, residential life, student counselling, student conduct, support and wellness.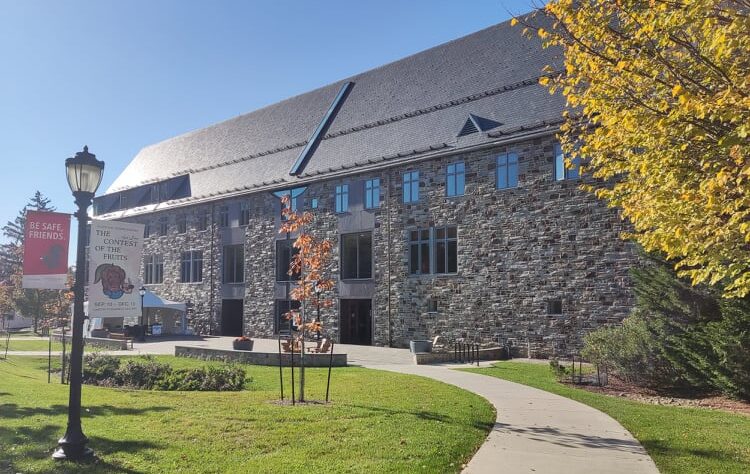 Peace Justice and Human Rights and Fund for Peace and Conflict Studies
I met Jill Stauffer and Sarah-Jane Koulen. This was my first time to meet Sarah-Jane Koulen. She started teaching remote and took over teaching the core subjects that Jill taught: intro to Peace, Justice and Human Rights as well as Legal Ways of Seeing: Rac(e)ism and the Law. Jill teaches: Capstone in Peace, Justice and Human Rights, and Forgiveness, Mourning, and Mercy in Law and Politics.
They are planning to have a trip so students can go to Rwanda and listen to trials that are taking place there due to crime against humanity. They want CPGC to fund the students. They also plan to go with other Colleges from around the world.  http://transnationaljusticeproject.com/summer-school
CPGC International Program Coordinator Fund and ORFL CPGC Fund
I had a meeting with Eric Hartman and Alex Molot. Eric the Executive Director for Peace and Global Citizenship has been working on how to interact with community and do local projects with a local lens and while having a global perspective. Eric created toolkit to share knowledge and help students during the pandemic. The toolkit deals with, structural racism specific to Philadelphia, global solidarity and local action and understanding our abilities to work together to build resilient systems. Eric has been thinking a lot about global thinking, interdependence, and skill-Building for social action, locally and internationally and how this looks. He has been working more with Ardmore residents and wants to continue to collaborate and work with Haverford's local community.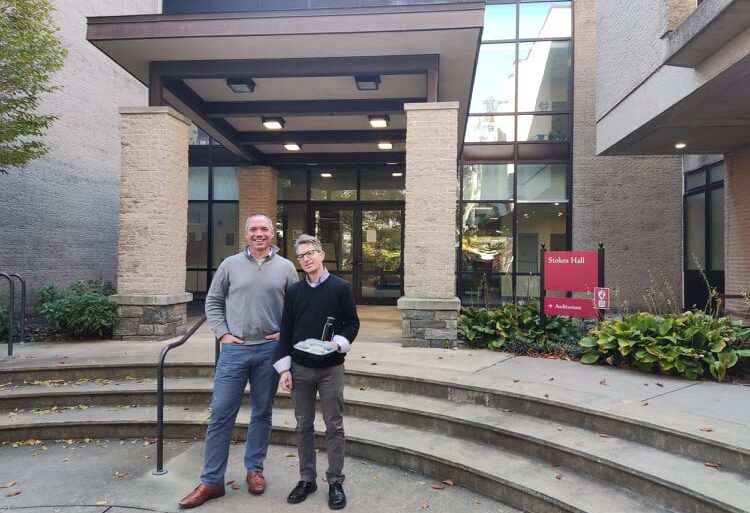 Later I was able to meet 11 students who had taken CPGC and completed internships. They were so interesting. One of the students who was from Zimbabwe went back to do her internship there. She was studying Computer Science at Haverford and during her the internship that she designed for herself ran a course in Zimbabwe to teaching an introduction to computer science. She created the website: Tektose.com . Other interns worked with organisations to share stories of illegal immigrants in order to try to change people's perspectives of them. Some of the stories that the students collected were published in the New York Times. Two students interned at an NGO that works to end incarceration and also improve life for those incarcerated. For example they were protesting and campaigning to end solitary confinement. Finally, I met a student who's internship was to help create a talking dictionary to preserve the language Zapotec in Mexico.
I met the interim VP of Institutional advancement while they were waiting for Ara to start. She said she is happy to be back in her original role assistant to the VP. I asked her what she think is most helpful at Haverford and she mentioned a fund that helps support students with emergencies, for example if they don't have enough money for textbooks or are facing other financial challenges.