Thanks to our China team, in 2017 we were able to help the poorest of the poor in Jiangmen and surrounding towns. Our China team consisted of Mr Li, Apple, Sally, Lindy, Anita, Kerry, Alon and Nora this year, they worked with the government to identify the poorest of the poor in different areas. Some of the people we support are the elderly with no job and no family support or they can be people with mental or physical disabilities.
Our China team supported 80 poor familes in Siqian Town in Kunlun Village. They gave each family 10KG of rice, 5L of peanut oil and some cash. The photo below is taken in Siqian and shows some of the people our team supported.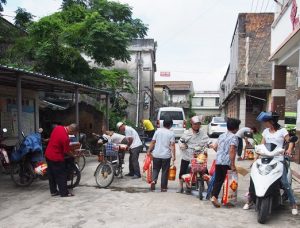 They also supported 40 people from poor families in Muzhou town.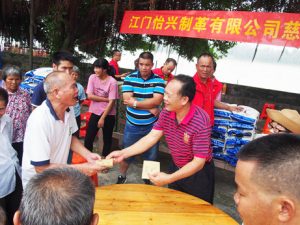 80 people from poor families in Lile town,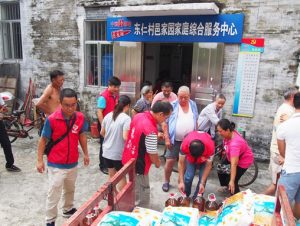 80 people from poor families in Enping and finally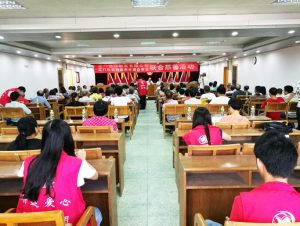 The photo above shows some of the 130 poor people from Baisha town that the China team gave relief to.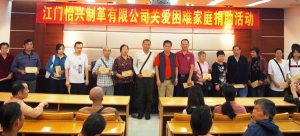 The China team want this to be last resort support and not continuous support. The reason the China team decided to give this support is that they feel other charities in the area
They also always have a bulletin board that tells the foreman and company people that if they have an unusual case and need extra help we can provide it.
The China team will continue with these donations and activities in 2018 with the hope of once off helping the poorest of the poor.
To find out more about what we do in Jiangmen click here.