Thank you to our India Team, we have been able to support many different meaningful impactful projects in India.
On the 2nd of February 2017, I was able to go visit Baalyaa school and Christ Faith Home. Baalyaa school's mission is to provide education to children with different abilities (from mental disabilities to physical disabilities) and children in need, empower women.
When I arrived at Baalyaa school, I was happy to see a brightly painted school. Shown in the photo to the right. I was then greeted by the Principle, Mrs. Anathakrishnan and her husband, Mr. Ananthakrishnan. They were very driven and passionate people. Baalyaa school provides education to the needy and children of all abilities, they also empower women through education.
In the past we have donated many different things to Baalyaa school such as, 12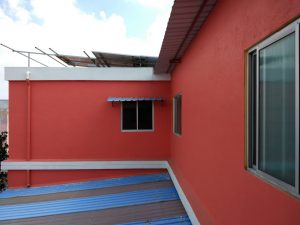 computers, 15 solar panels and a water pump. I was able to tour the school and see all these different things in action. I was also able to meet the teachers, students and other staff members. The atmosphere was so positive and happy. The children were very confident, outgoing and again happy. I truly enjoyed visiting Baalyaa school. The principal, her husband and all the staff have done an excellent job. Also, thank you to Iyyappan for finding this school. For more information go to www.baalyaaschool.org
Then I was able to visit Christ Faith Home, whose mission is to support and empower parentless children, deserted women and people below the poverty-line through orphanages, schools and vocational training units.
I was greeted by the founder Dr. Raja and her daughter Mrs. Vasanthi. Dr. Raja had a very inspirational and moving story. I was extremely impressed at how many well organised the programs they ran were. They use what resources they have to provide maximum impact to affect the maximum number of people. I can see that they have empowered and positively impacted countless people.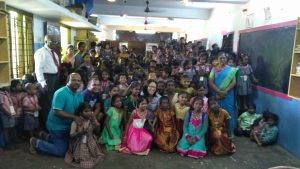 Our India team in the past had supported Christ Faith home by supporting the renovation of the new born unit in the orphanage. Our India team also donated a school bus to them to help transport students and orphans from Christ faith home. Our India team also helped purchase land and build a centre to help destitute women which they also helped expand into a vocational training centre. This vocational centre taught destitute women different skills to allow them to be financially independent. Check out the great work they are doing at: www.christfaithhome.in
On the 3rd of February 2017, I was able to go visit the Indian Association for the Blind (IAB) in Madurai. Aravind was the one who found this organisation and decided to start supporting their cause. Thank you Aravind for finding this excellent organisation which is helping the blind become empowered and independent.
Aravind, Vijay and I were greeted by the general secretary, Mrs. Roshan Fathima and the Vice President Mr. Abdul Raheem. Their father was the founder of the school and organisation.
The school has taught over 22,000 students since it was opened in 1985. The school is very well equipped for the blind. They have their own brail printer. This means they can produce any material they need for their students. They have a whole centre that is dedicated to creating material for their students. They provide all their students with their own textbooks for free. The school has an excellent computer centre, music centre and sports area. I was so impressed with their facilities. The students at IAB take the same board exams as all other students in India and are able to compete with none blind students academically. IAB truly empowers its students. In 2011 ORFL donated a school bus to IAB, they use this bus to go on field trips to different places. These places are usually where the students can work in the future, such as banks or call centres. The IAB has excellent links with companies that their students in the future will be able to work at.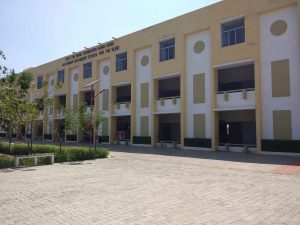 IAB also has different work areas in different parts of the school (separated from the school on the same property) where IAB provides employment to people who are very poor or disabled. Vice President Raheem has worked hard to build links with different companies to give work to these people. The work area includes several call centres and a plastic sorting area.
Mrs Fathima and Mr Raheem both life on IAB premise and have been able to create a strong community for the blind. There is a positive feel full of energy at the school. I can feel the enthusiasm and hope from the students. It is really a nice and inspiring atmosphere to be in, one that makes you feel anything is possible. For more information about their IAB check out www.theiab.org