Rabbis for Human Rights support 2022
Rabbis for Human Rights is a human rights organisation that focuses on three main areas, working in the Occupied Territories, promoting social and economic justice in Israel and working in education to promote interreligious dialogue. It was founded in 1988 in response to human right violations taking place in the Occupied Territories. The following will outline their activities in 2022.
Education program with the Pre-Military Academy (PMAs). This year they plan to work with alumni and their parents as well as creating more partnerships with PMAs to try to get more participants from geographic peripheries to join their program. Over 800 students went through Nava's programme. Below is a photo of Nava taking students on an educational trip.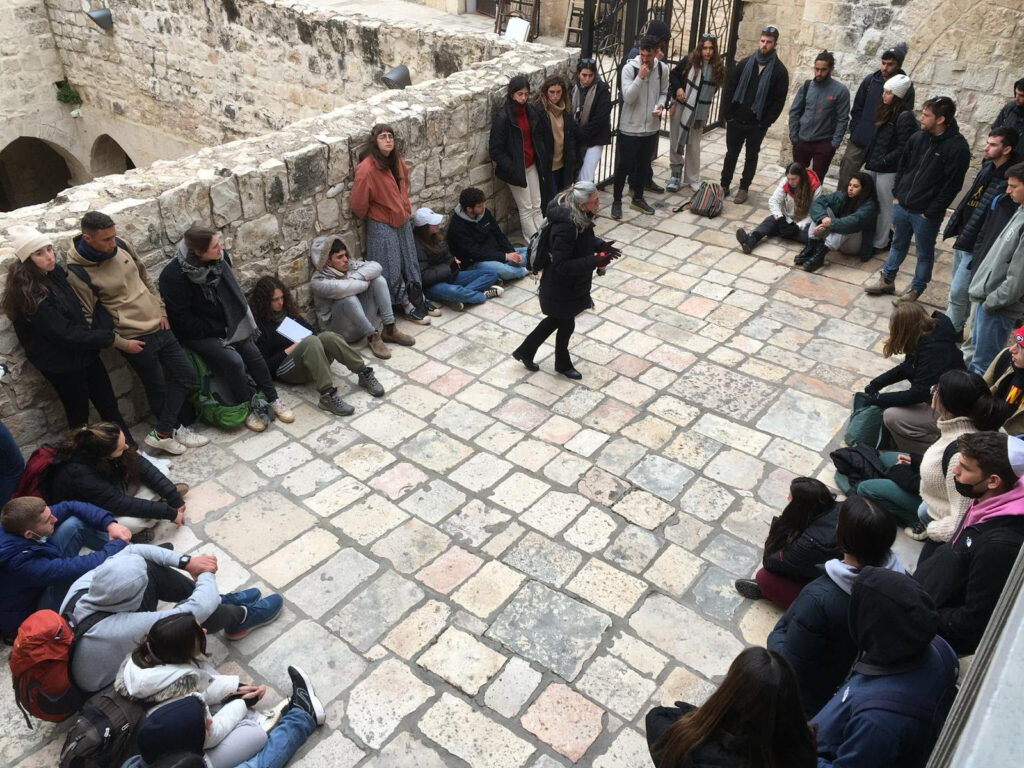 Human Rights Advocacy for Palestinians in the OPT. RHR continues to work with Palestinian olive farmers to help them access their land and harvest the olives. They also help with planting olive trees. RHR is working on increasing their presence in East Jerusalem and working to develop pro-active justice-based tree planting as well as increasing their presence in the Northern West Bank to monitor settler violence. They are also working on building Palestinian farmers' rights. Below is a photo of volunteers digging to plant new olive trees.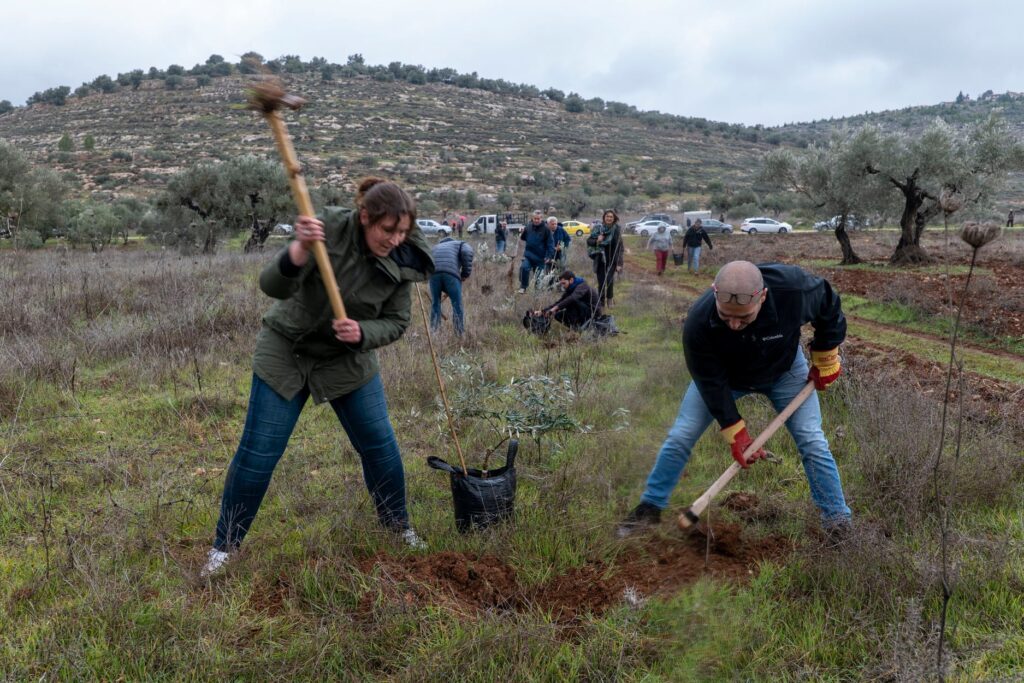 Social Justice, Economic Rights and Food Insecurity Issues. RHR provide direct assistance and advocacy for people living with food insecurity. They push for policy change. They get the government and local authority officials to work with people who are food insecure and living in poverty. This is so the government can create policies to meet their needs.
Public outreach and public education. RHR are continuing to be the witness and speak out about the human right violations going on in Israel and the Occupied Territories. RHR want to use their unique religious voice to remind Israel of the importance of Jewish values and human rights. They want to remind the Jewish society and their leaders that it is their obligation to protect vulnerable people. Below is a photo of Moshe talking at the Knesset about settler violence.