New Bus for Blind Students
The Indian Association for the Blind Madurai, India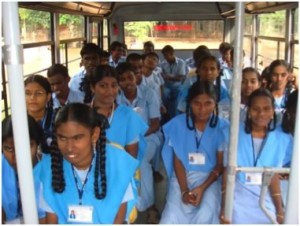 In 2011, ORFL funded the purchase of a new bus for blind students in Madurai. Blind students had the opportunity to advance their higher education but the many difficulties of traveling from home to school and back again through the congested city streets made this process very difficult. Now the students travel safely in their new Eicher 29 Seater Vehicle and can focus all their energy on getting an education.
The project was initiated and sponsored by the ORFL India team.
New Facilities at Christ Faith Home For Children, Chennai, India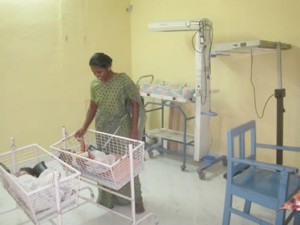 This home takes in infants and children abandoned by their family. Christ Faith Home provides the children with a loving and caring environment to grow up in as well as an education. Later, if they prefer, they can spend their life there in the service of others.
In 2010, the children slept, lived and attended school in the same room. In the morning, when the children woke up, helpers took down the beds and transformed the room into a classroom. At night, the classroom was changed back into a sleeping area.
As a special ORFL project, the second floor of the Home was built up and transformed into two sleeping rooms, one for infants and one for children over 1 year of age. Water purification facilities and a toilet were also built on this floor. This has made a big difference for the children who now have a separate classroom and living area and can take on more diverse activities.